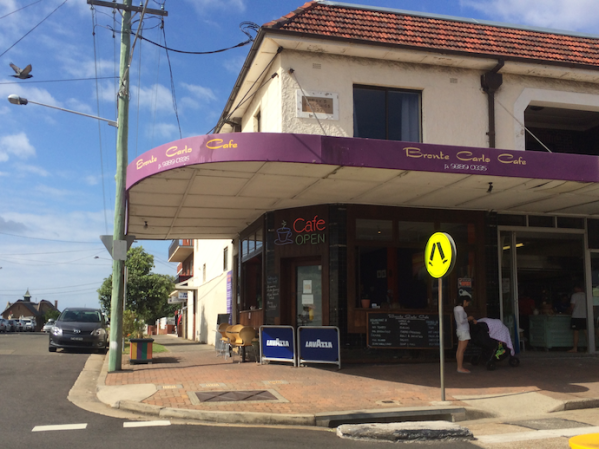 We had morning adventure planned so I did a search for "epic breakfast" in Sydney, and I came across a blurb on Time Out Sydney for Bronte Carlo near Bronte Beach. The review called out the scrambled eggs and the "epic coffee." Since we were planning to do the coastal walk from Bronte Beach to Bondi beach, it seemed like the perfect choice. We arrived shortly after 9:00, and activity in the area and the cafe was picking up.  We sat at the table right on the other side of that "Cafe Open" sign, and ordered two cappuccinos.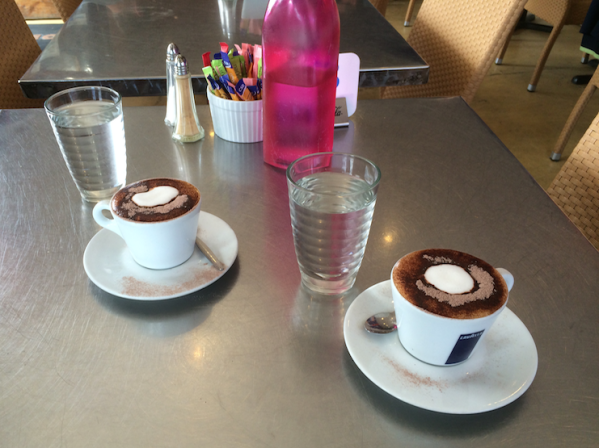 One thing we have noticed, although we have not been on any official coffee outings, is that they top the cappuccinos here in Sydney with cocoa powder.  While it is delicious, it makes them a bit too dessert-like for my taste. Regardless, we both enjoyed them, and we appreciate the fact that we have yet to have a bad coffee in Sydney.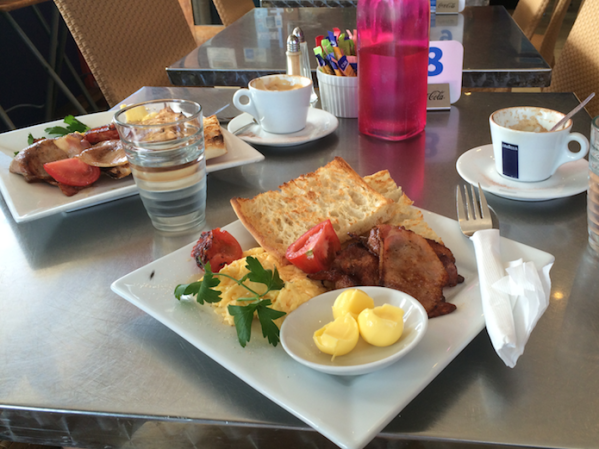 We both ordered the BET, and we left very happy with the decision.  They had no qualms with using butter, as you can see from the 3 scoops for my toast, and boy it made everything better.  The scrambled eggs were superb, and that bacon is fantastic.  Bacon here is of a much more desirable size than back home.
We need to do some more research in order to verify the "epic coffee" claim, but one thing is for certain, we will be back for breakfast at the Bronte Carlo.