As a tourist hub, Sydney hosts several opportunities for close encounters with Australian native animals. The three options within 1hr of Sydney are: Taronga Zoo, Sydney Wildlife Zoo, and Featherdale. Sydney Wildlife Zoo offers an opportunity to see Australian animals (no non-native species) in a compact, mostly indoor space. It is the cheapest of the options, especially if you purchase a multiticket with the Aquarium, Sydney Tower, or wax museum. However, Taronga and Featherdale are the main contenders in the large zoo category.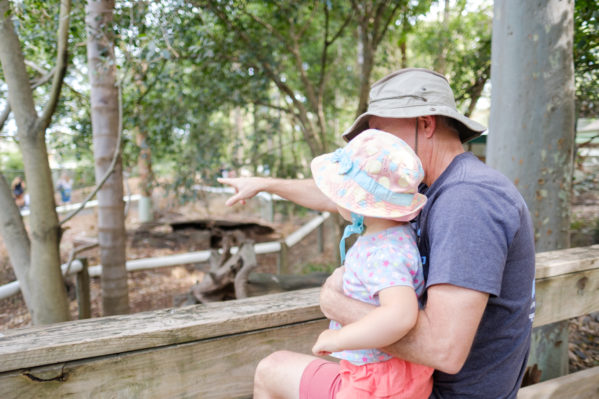 Featherdale Wildlife Park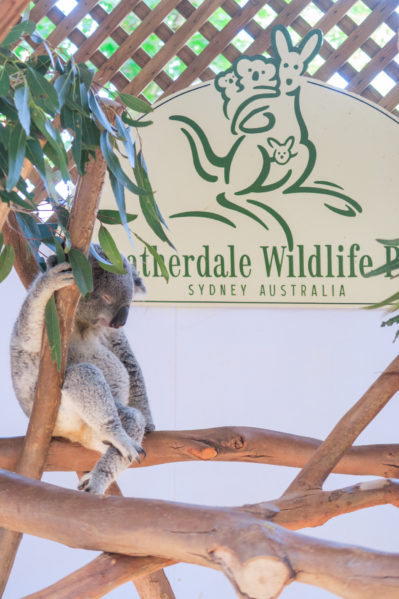 Location
Blacktown (~45 minutes from Sydney CBD). We finally rented a car to check out this wildlife center and then learned that you can catch a train and a bus from Central to the park. The travel time will inch closer to an hour and a half on public transport.
Animals
Featherdale's premier attractions are the free roaming wallaby, padememlon, and quolls enclosure and the koala encounter. While it is illegal to cuddle or hold a koala in all state except Queensland, you can pet and touch a koala for approximately 15 seconds while your photos is taken. The park also has a large collection of snakes, lizards, and a large saltwater crocodile! Additionally, many of the enclosures contain native birds from owls to the elusive cassowary. Lastly, the park has several barnyard animals in a free roaming space that would love to be fed.
Accessibility
Featherdale is a large property, but the terrain is flat with bountiful opportunities to stand in the shade. Most of the park is organized to flow traffic in one direction, so it is not easy to bounce around to various points of interest – you will feel like you are swimming upstream against the crowds.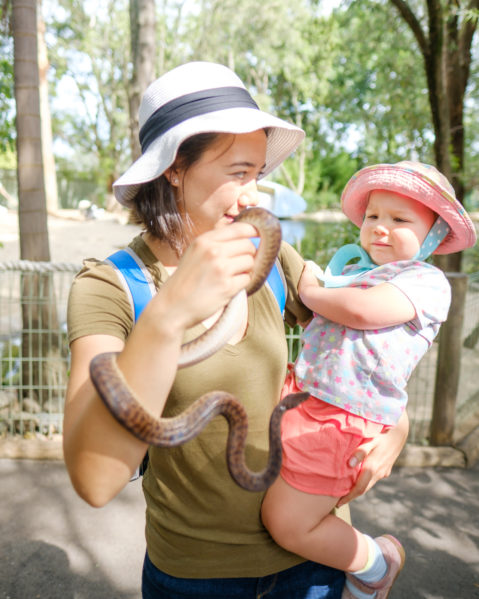 Price
$31 adults, $17 kids plus family pass options
Overall
We all enjoyed Featherdale as a morning outing – you definitely don't need more than 3 hours there. CZ enjoyed trying to feed various marsupials, but the animals were hesitant to leave their sheltered area. As the day goes on, I'm sure the food becomes less enticing as well. From reviews that I read from a couple years ago, it seems that Featherdale has been a victim of it's success. Now that it is included on bus tours and guide books, large crowds disrupt the intimacy with animals, and we felt herded through the winding paths. I felt like we paid for the $15 price difference in gas and time to reach the park. However, it is one of the few places where you can pet a koala included in the base ticket price.
Taronga Zoo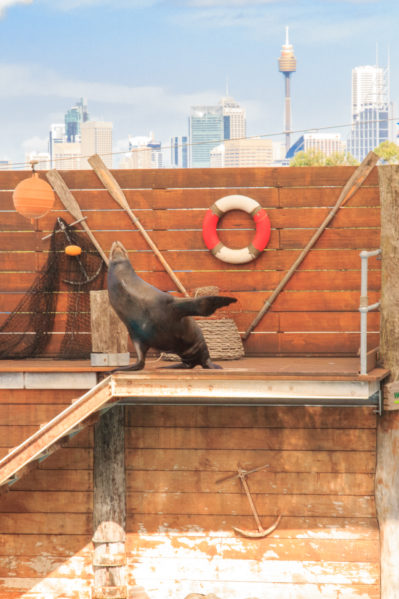 Location
Mosman, Sydney. You can easily access Taronga via a lovely ferry ride from Circular Quay (don't pay extra for the private ferry, as the public one goes directly to the zoo).
Animals
Sydney is a typical zoo, in that they house an array of animals from around the world. They have several enclosures for Australian animals – including a free range kangaroo and emu area (although you cannot feed the animals). The bright, visually appealing signage makes it easy to know exactly what animal you are looking at, as well as some interesting facts. Our favourites include the coolest birds in flight show, lemur world, the giraffes (and their magnificent skyline view), and swimming and diving seals.
Accessibility
Taronga sits on the North side of the harbour which translates into massive hills. There are marked pathways for prams and wheelchairs, but we found it easier to navigate with CZ in the backpack. Most of the areas lack shade, so it can be brutally hot in the summer. The property does have large family rooms which are perfect for young babies through toddlers.
Price
$46 adults, $26 kids plus 10% online booking discount and family pricing available
Overall
Taronga is great for a full day outside learning about animals. We consider it a Sydney experience, from the complimentary sky rail from the ferry wharf to the incredible bird show. The park caters to children of ages, with play spaces for when they need a break and grassy picnic areas to stop for lunch. We have found the staff to be very informative and helpful, and the talks engaging.
Our pick – Taronga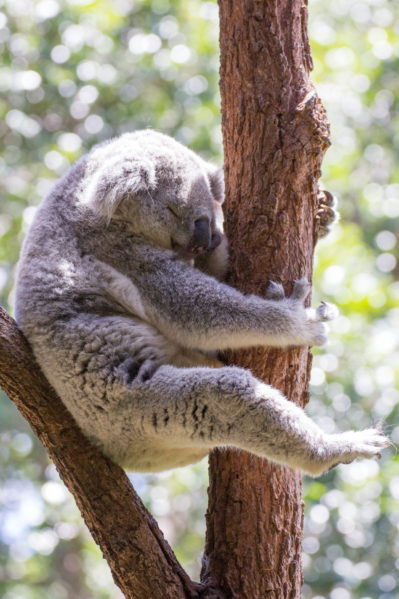 From the convenience of the location, wide array of animals, and engaging shows and talks, Taronga tops Featherdale. They have almost three times the animals, spread out in a stunning location on the harbour. The park truly caters to locals and tourists alike. There are opportunities to encounter Australian native animals, and learn about other animals. The park is a little more child friendly as well. Featherdale is child friendly versus child equipped.  Taronga boasts well designed play areas, pram parking, and family bathrooms. Lastly, Taronga is a piece of Sydney history, opening in 1916 as an attraction. Then, in the 1960s it expanded to a meaningful partner in wildlife conservation efforts..